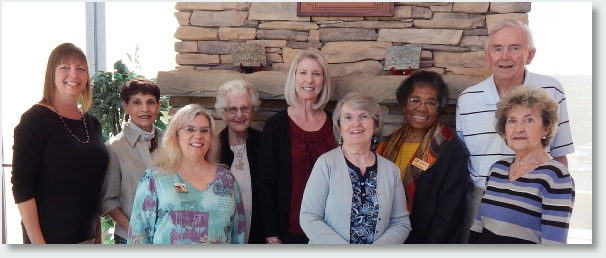 | | |
| --- | --- |
| President: | Rita Nastri |
| Vice President: | Lela Llorens |
| Secretary: | Pat Farmer |
| Treasurer: | Carol Carson |
| Member: | Allyson Quinlan |
| Member: | Nancy Dixon |
| Member: | W. Dan Rexwinkel |

Corner Bookstore Manager:

Nancy Dixon

Town Square
Bookstore Managers:

Maggie Pilotte
Laurie Razo

Programs:

Maggie Pilotte
Judy Call

Membership:

Karen Michaud

Publicity:

Karen "Kiki" Fritschi

Parliamentarian:

Nancy Dixon

Refreshments:

Lela Llorens

Special Events:

Lela Llorens

Telephone Tree:

Julie Francis

Ways and Means:

Sandra Lucas

Sunshine Chairperson:

Carol Suer

Outreach:





July BookNotes


Bylaws Revised 6/2015



7/12/18 - We have added a Donation button through PayPal so that you can donate to the Friends, or pay your annual dues (due June 1st of each year). You DO NOT need a PayPal account to use this feature!! After you enter the dollar amount, there is a link to 'add special instructions' so we know how to apply your donation.